Meet Our Pastor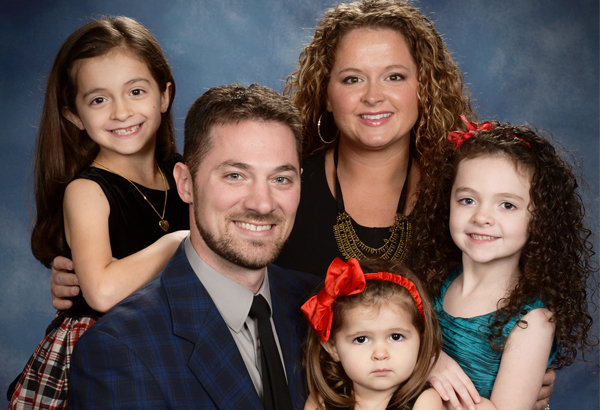 Pastor Russ Smith grew up in a Christian home and was saved at the age of five. Although he attended church regularly as a young man, he didn't actively serve Christ until eighteen.
"I remember my life was falling apart and I had no more options outside of Christ's will. I prayed to God and asked Him to forgive my years of rebellion and wasted Christianity. I dedicated my life to God at the age of eighteen and haven't turned back since."
Pastor Smith graduated from Pensacola Christian College in 2005 with a Bachelor of Arts in Missions.
"My desire was to serve God on the mission field, but shortly after graduating with a degree in (foreign) missions, God made it clear to me that the United States was in desperate need of local missionaries who were willing to faithfully serve God and His church. Although I am willing to serve God in any country, I have no doubt God has called me to serve His church here in the states."
Pastor Smith interned at a church in Pensacola, Florida for two years before accepting a position as their youth pastor. For the next two years, he served as the youth pastor while working full-time in sales.
In 2007 Pastor Smith accepted a full-time position as the youth pastor for a church in Virginia. Five years later, God called Pastor Smith to a full-time position as Associate Pastor here at Meriden Hills Baptist Church. Pastor Smith directed the youth program and took on the position of Principal for MidState Christian Academy.
In 2016, Pastor Atkinson retired from the ministry of Senior Pastor at Meriden Hills Baptist Church and Pastor Smith was voted in as the new Senior Pastor.
Pastor Smith has been married since 2006 and has five children. He currently holds a Bachelor of Arts in Missions and a Master of Arts in Biblical Studies. He has been serving in the ministry since 2003.